New TemPower2
Air Circuit Breakers with Built-in OCR
This Air Circuit Breakers adds OCR via a backlit LCD and upgrades protection capabilities.


Low Voltage Breakers
Terasaki has a full range of Moulded Case Circuit Breakers from 30A to 4000A, and Air Circuit Breakers from 800A to 6300 A.


Moulded Case Circuit Breakers TemBreak2
These next-generation breakers emphasize safety with suitability for isolation and direct opening operation.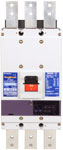 Moulded Case Circuit Breakers TemBreak
TemBreak series offers the models of the 800A to 1600A frames with the breaking capacity up to 125 kA.


TZS Series Earth Leakage Relays
These seperate type relays offer flexible selectivity coordination for earth leakage currents.


DIN Type Circuit Breakers TemDin2
Terasaki has DIN type breakers and fuse holders that are compliant with European EN standards.